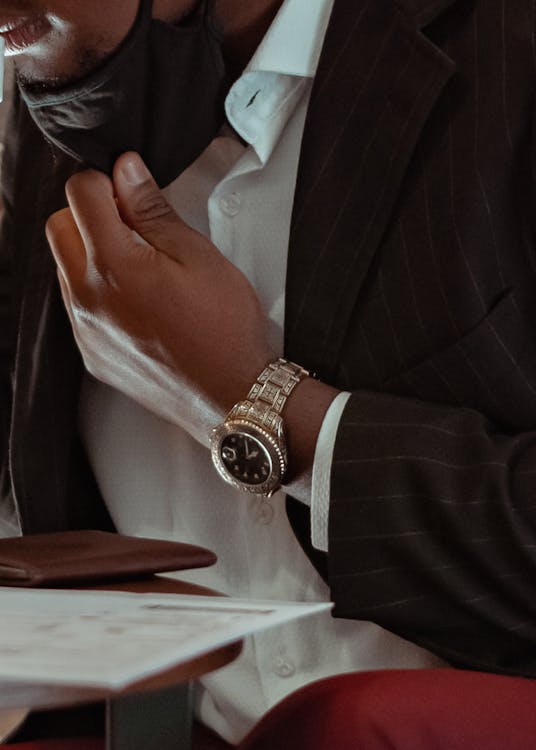 Most of you are familiar with the letter GMT because it is associated with the world's best watch brand, Rolex. Whenever you first heard or saw this three-letter code, you wondered what this term actually stood for.
Now, you can stop wondering because we will explain in this article not only what those three letters signify but also precisely what the GMT watches are and how they are associated with Rolex watches.
What is a GMT Function?
Greenwich Mean Time, or GMT, is the time zone that the Royal Observatory in London considers to be "zero hours." You either add or subtract hours as you move around the globe to get your local time.
For travellers, those conducting business internationally, and people who have family abroad, a GMT is a helpful complication. The issue is very common and can be found in many different brands and models. A GMT is different from having an additional time zone.
How Does the GMT Watch Work?
When flying took off in the 1950s, the GMT function gained popularity. In fact, the main purpose of creating GMT is to aid pilots in keeping track of the time between their departure and destination on lengthy flights. The Rolex GMT-Master "Pepsi" was created as a result, and it is today one of the most recognizable watches. To improve legibility, the feature adds a fourth hand to the dial that usually has a different colour or shape.
Indeed, GMT timepieces have a distinctive appearance. More crucial, though, is that they are useful, particularly if you're travelling across time zones. For instance, if you've ever flown from New York to London, you know that the UK is five hours ahead of you. If you don't have a GMT watch, you must continuously compute what time it is back home after you get to London. If you're in this circumstance, a GMT watch is the ideal choice.
The Rolex GMT-Master and Rolex GMT-Master II
Some of the most desirable watches in the watch industry today include the GMT-Master and GMT-Master II models from Rolex. These classical models of Rolex have been worn by historical figures and paved the way for many distinct GMT watch designs to enjoy their time in the spotlight. The GMT watch from Rolex is unmatched by any other GMT model.
The "Pepsi" bezel design is the most well-known design in the Rolex GMT Watch line. There are horizontal red and blue sections on its bezel. The red indicates daytime hours, while the blue represents nighttime hours. Its split-bezel shape is typical for the range and is offered in a few various shades and designs. Although the Rolex GMT Master is quite expensive, we have an alternate option for you. You can go with Swiss made replica Rolex GMT watches which are quite reasonable as compared to original GMTs.
Can You Use a GMT as a Compass?
It is precise to claim that a GMT watch can function as a compass, indicating both north or south according to your region. The GMT hand would be pointed in the direction of the sun when it was set to local time. The GMT hands will point in the north direction if you are standing in the northern hemisphere. On the other hand, if you are standing in the southern hemisphere, the hands will point towards the south direction.
Most Popular GMT Watch Models
Due to its widespread use, the GMT feature can be found in many different brands and versions. The most well-known GMT timepieces include the following:
Rolex GMT-Master II
Oris Aquis
Grand Seiko Heritage Spring Drive GMT
Tudor Black Bay GMT
Omega Seamster Aqua Terra GMT
Breitling Chronomat
Rolex Sky-Dweller
Conclusion
The best Rolex GMT watch for you is something only you can pick, and it will primarily depend on your style of living and wearing habits. Both GMT Master and GMT Master II are the Rolex best-selling watches. You also have other options, such as adding a GMT watch to your collection. Most of us love to travel from place to place, and for that, you should have a watch that can show you the exact time difference you are facing from one country to another.
I hope this guide on GMT watches helps you understand the main purpose of GMT timepieces. If you have any confusion related to this topic, you can ask in the comments section.
What are GMT Watches and How Are They Associated with Rolex Watches?
Reviewed by
Fashion Blogger
on
April 09, 2023
Rating: